The innovative 3D polymer sheet. Patent Pending n° 102018000006605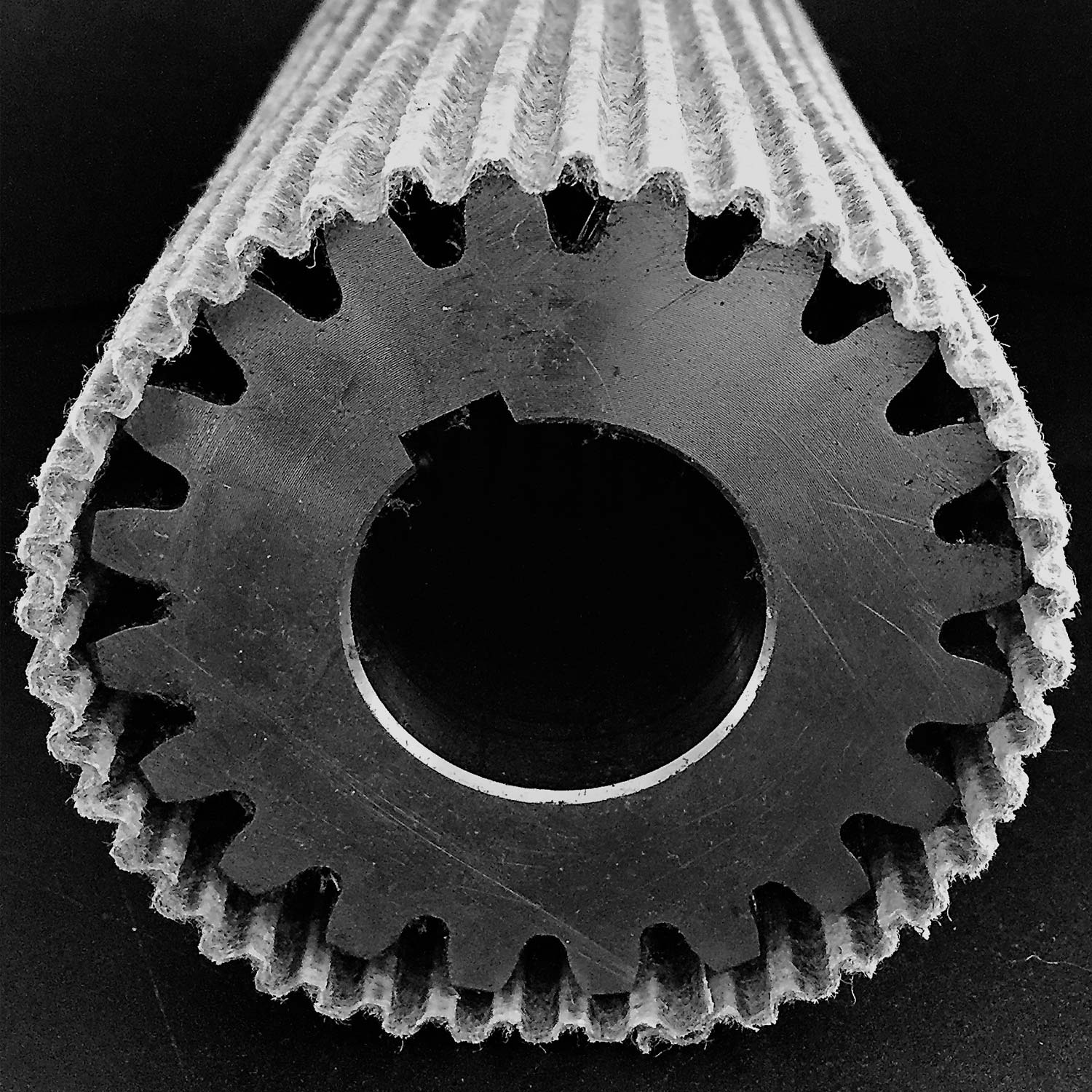 3D sheet is the innovative polymer based three-dimensional sheet engineered and patented by Proge Plast. Our production technology allows the direct production of the 3D sheet with the ability to manufacture any "corrugated" or "undulated" texture, similar to cardboard, in different lengths and widths. 3D SHEET can be produced with any type of thermoplastic (organic, recycled, virgin) charged or uncharged.
Just like cardboard, 3D sheet can be combined in multiple layers with or without film. It is also possible to combine two textile mats (non-woven or other fabrics) so that the surfaces are soft to the touch and have a highly customisable appearance. Another feature of 3D sheet is the uniform thickness obtained without stretching. Lastly, 3D sheet can be produced with cross-wise ribbing to obtain a thicker and lighter product with greater rigidity in both directions.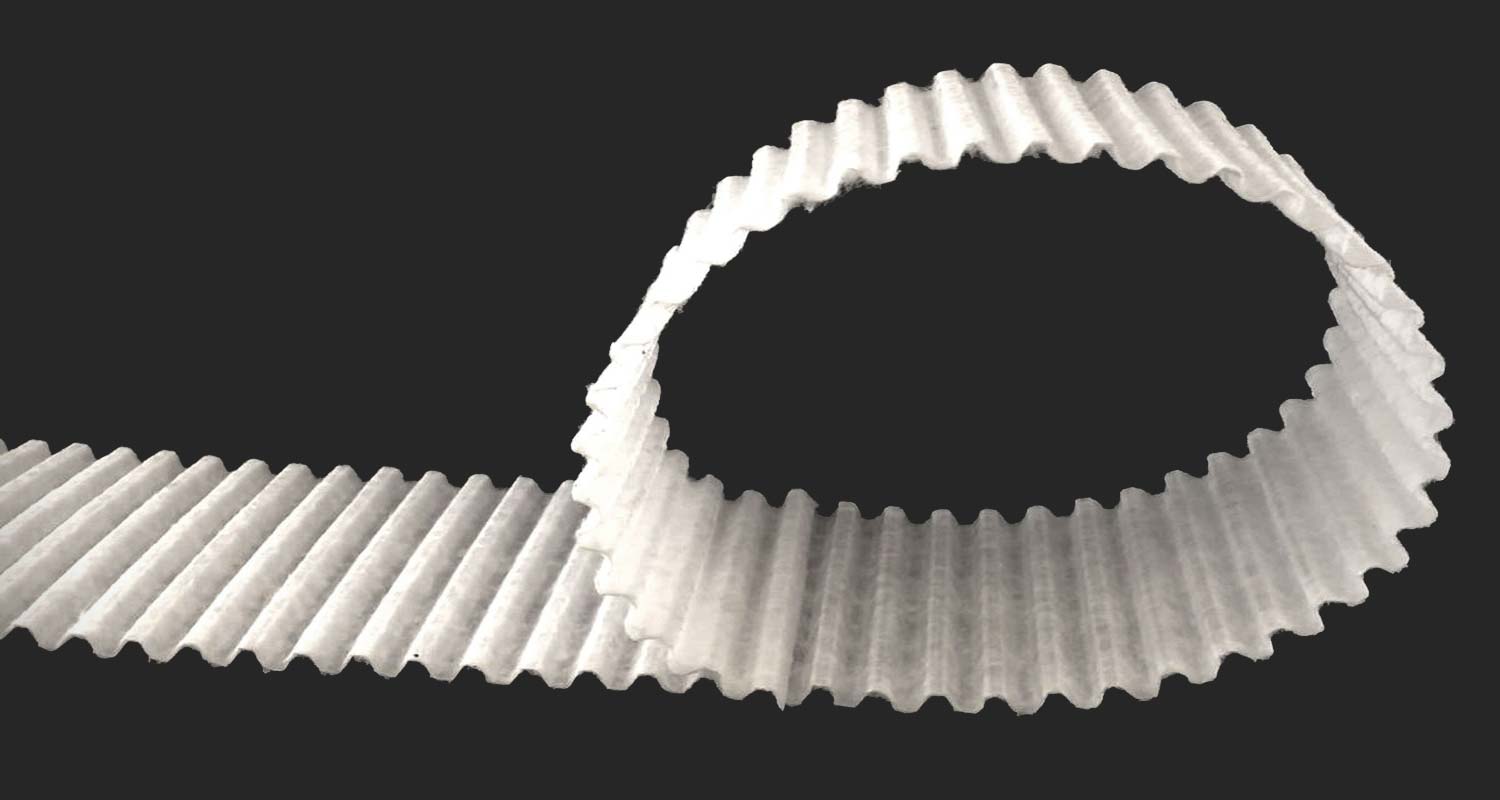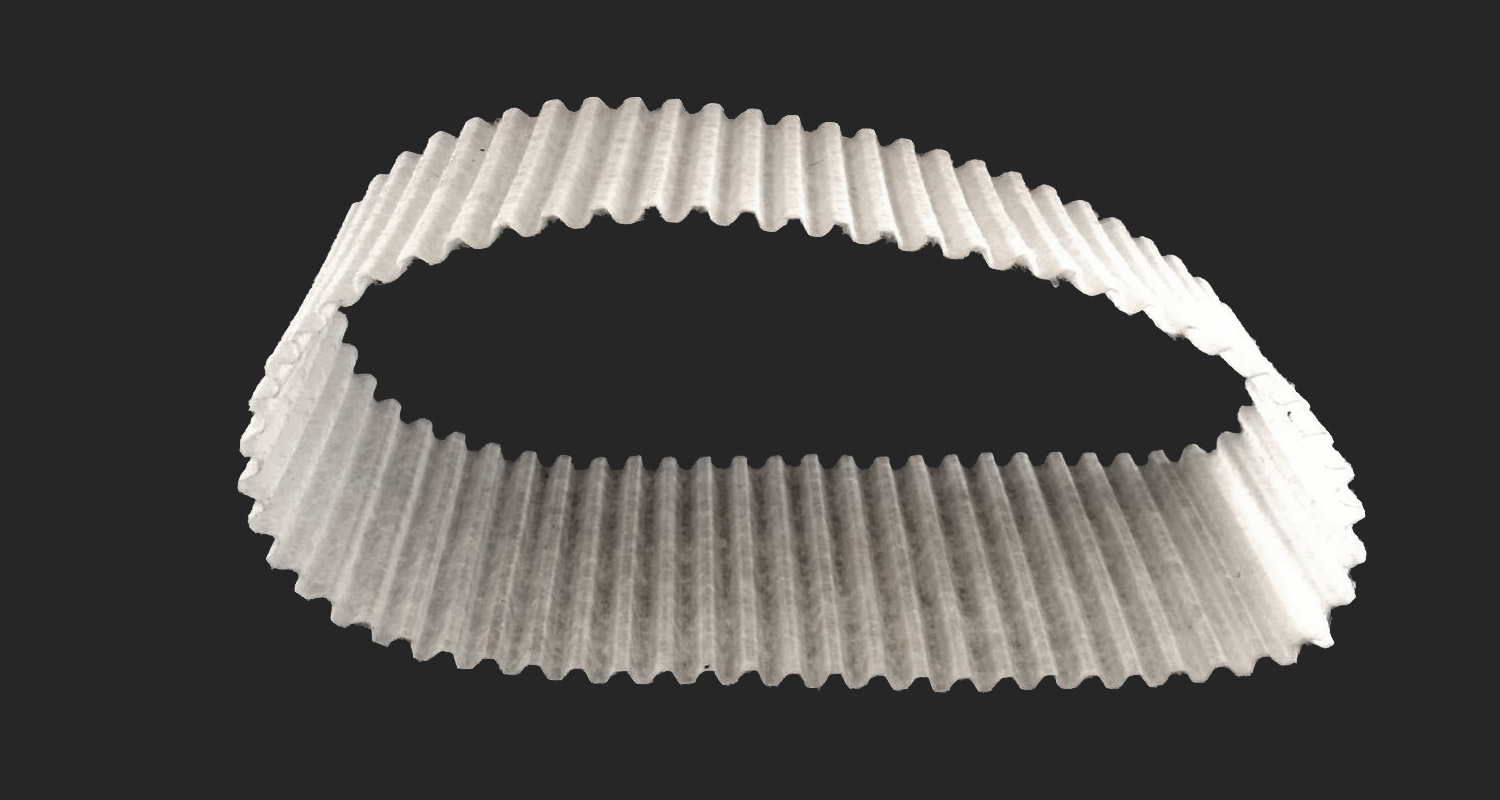 Shape
The three-dimensional shape means the sheet is more elastic.

Processed materials
3D SHEET is the only three-dimensional sheet that can be produced with biodegradable materials or thermoplastics or charged polymers (mineral and/or plant-based charges). This guarantees that the sheet maintains its shape in heat (for packaging, automotive, etc).

Cross-wise ribbing
The option of inserting cross-wise ribbing in the corrugated profile creates a sheet that is equally rigid in both directions.

Textile bonding
The direct bonding of two textile mats on both surfaces allows the sheet to be used where softness and aesthetic appearance are required.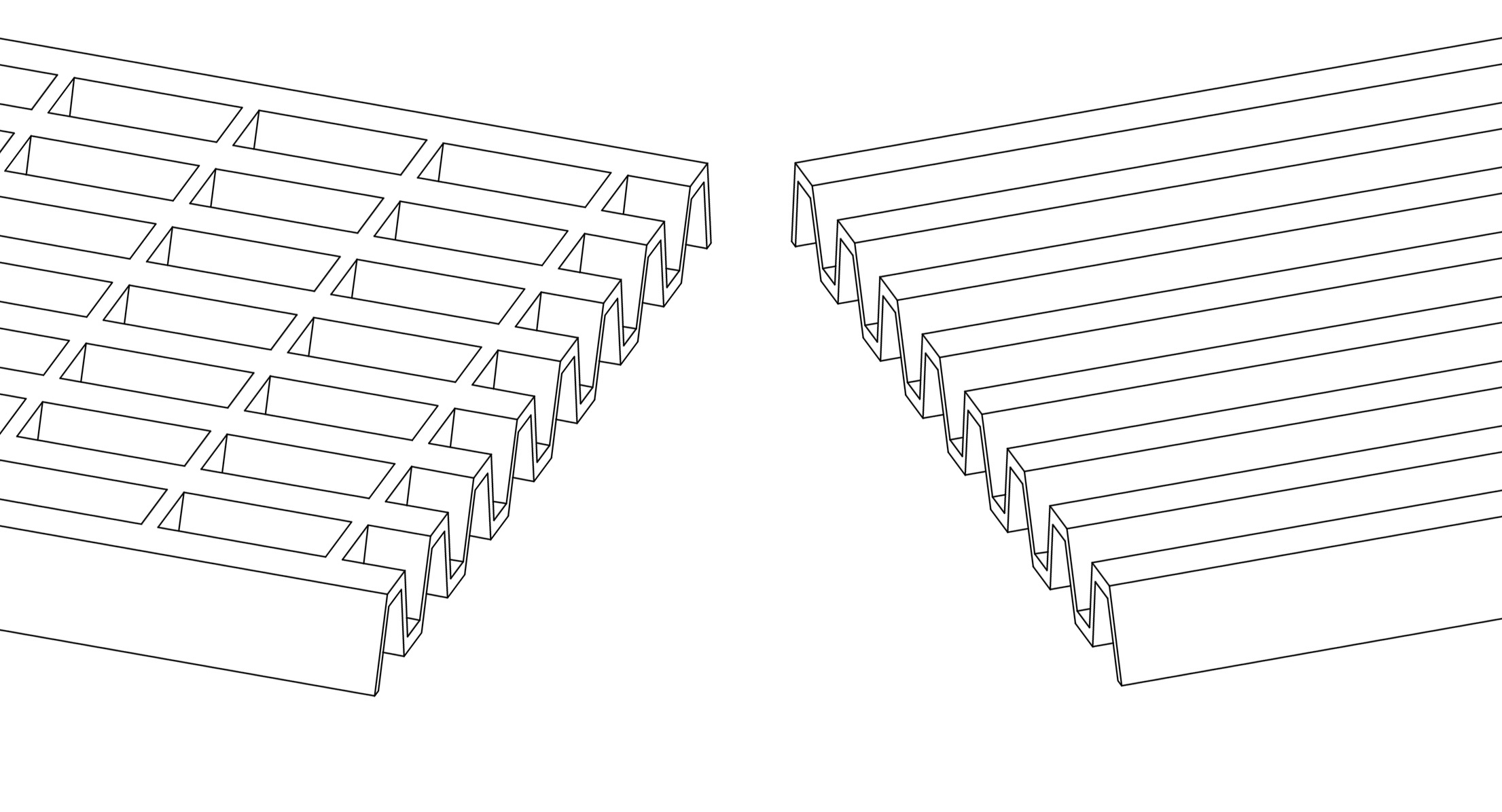 Sheet width: 2000 mm
Total sheet thickness: from 2 to 20 mm
Weight m²: from 450 g/m²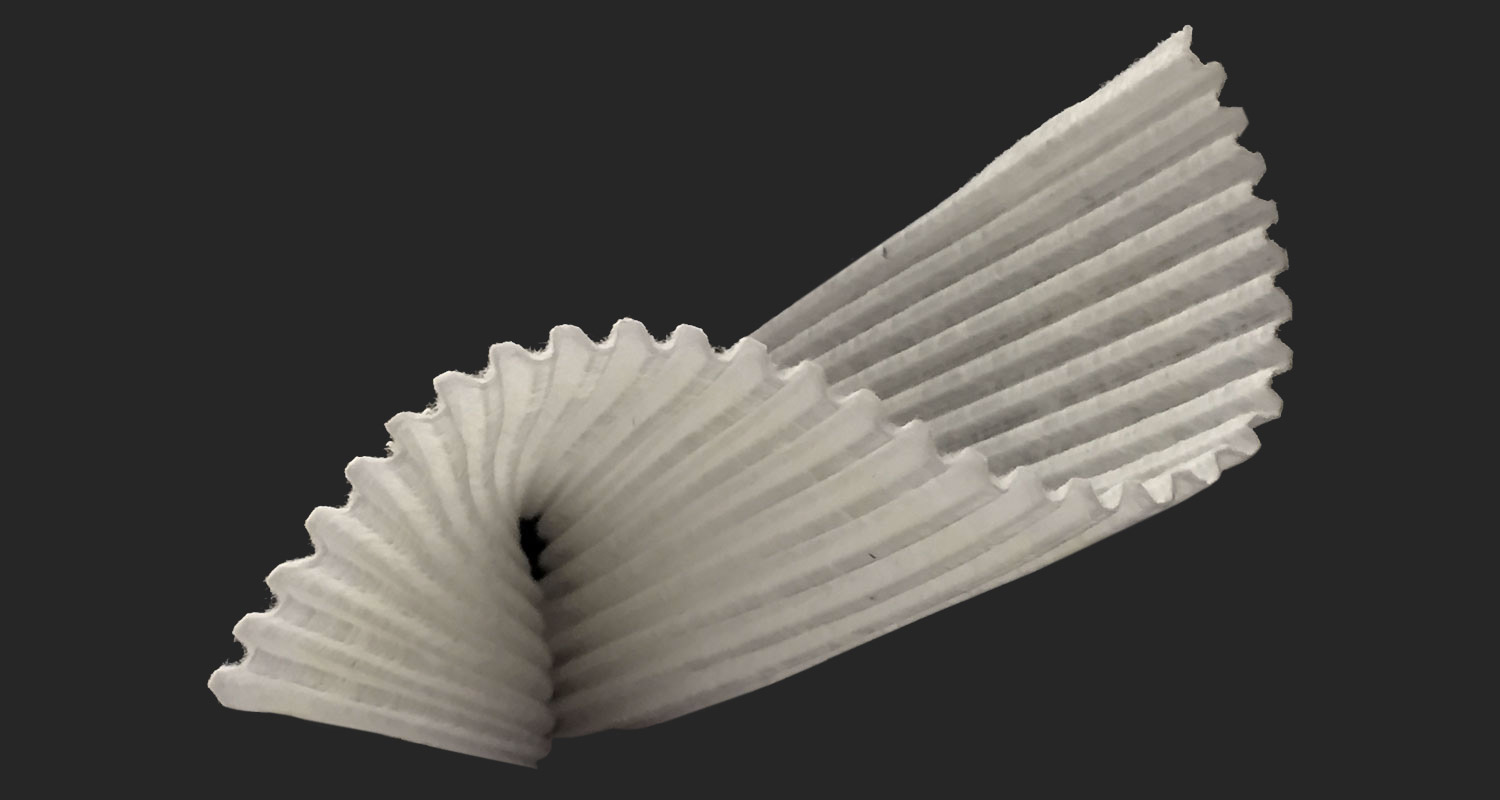 Underlining for sports grass surfaces in synthetic turf.
Patent Pending n° US2019/0040591A1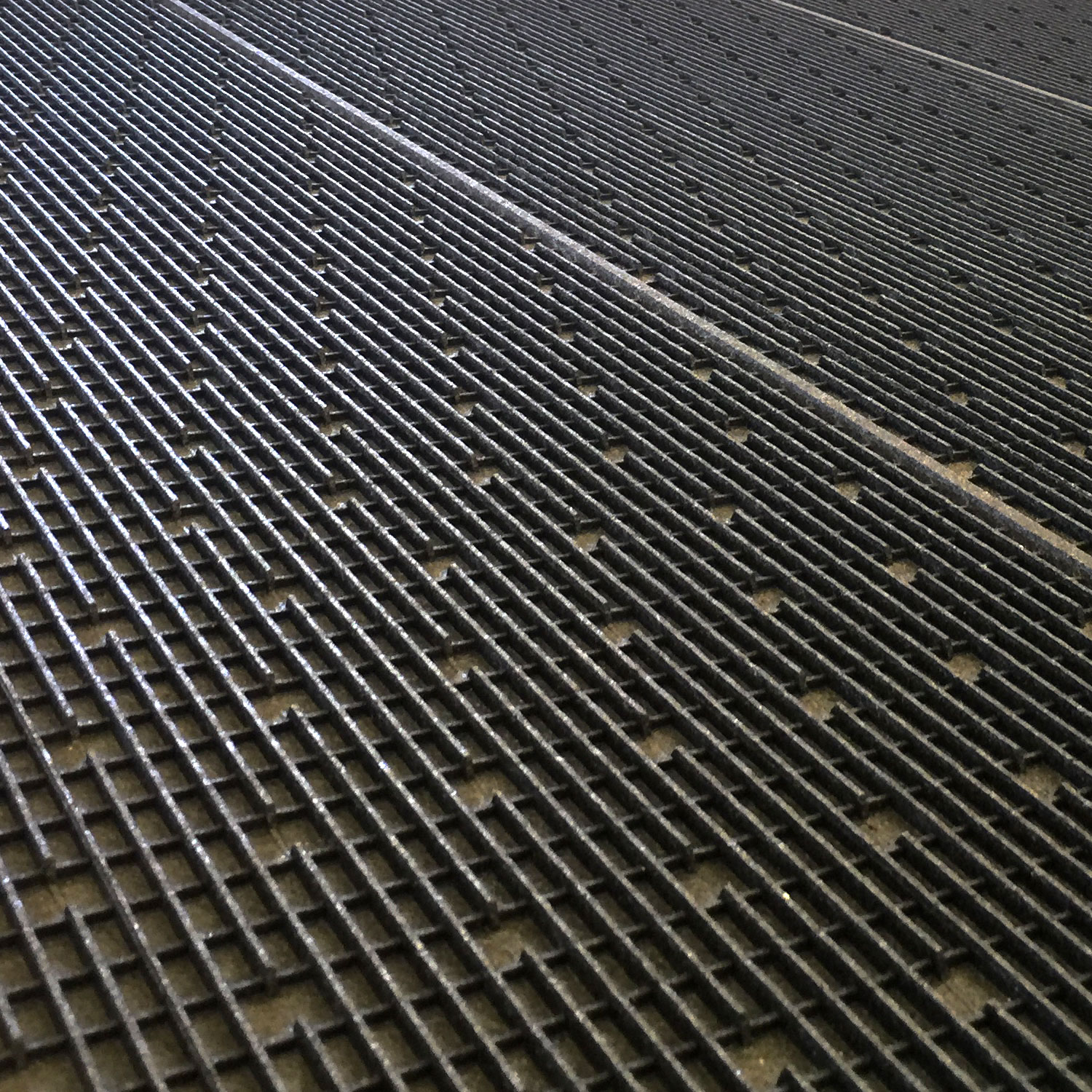 An innovative material made by re-use of end-of-life tyres.
• The honeycomb underside structure means it maintains its size allowing it to withstand loads when being installed (tractors, bulldozers, etc.)
• Expansion joint: one-of-a-kind, allowing for expansion / contraction of the product during laying, it can absorb any movements of the mat caused by temperature fluctuations both during and after laying
• Concealed joint: for invisible seams on synthetic grass mats
• Adhesive applied to the joint to ensure the mats are firmly joined together
• Water collection pockets help to keep the temperature of the mats low
• Flexible ridge to minimise abrasion on synthetic grass and ensure uniform laying during installation
• Ridges on the upper part designed to improve the grip between grass and mat

High shock absorption performance and energy return
Guarantees players the same performance as a natural grass field and helps prevent injury.

Excellent drainage
The special upper pattern (in rows) forms water drainage channels (for fields with horizontal and vertical drainage with holes).

Environmental and economic benefits
The only mat on the market today that provides you with all the required performance characteristics. The use of tyre rubber, in addition to the disposal of end-of-life tyres (ELT) guarantees high added value in terms of profit (with EXCELLENT performance).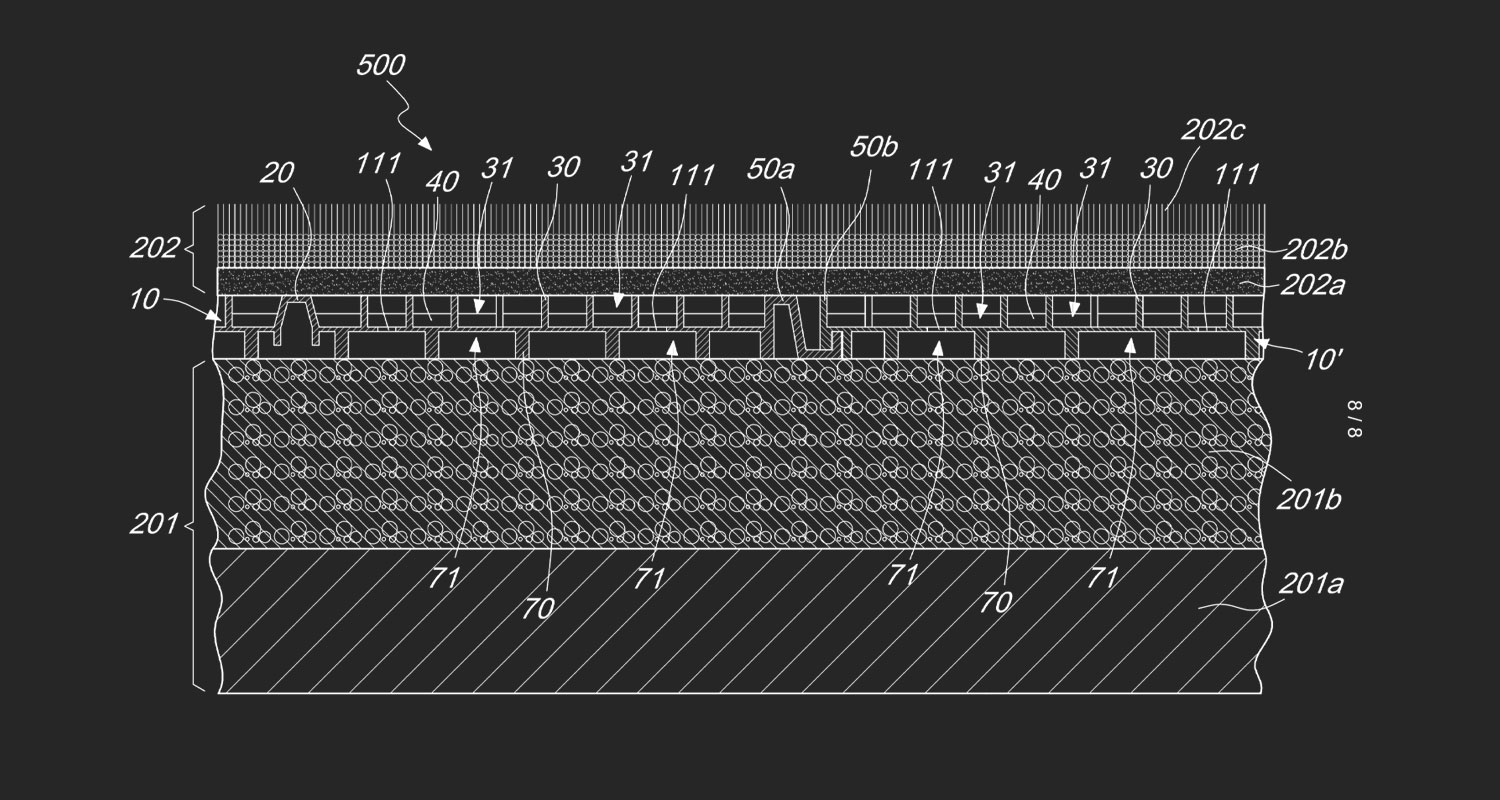 Want to learn more about how Proge Plast Engineering can help your business? Click below to get in touch.