"Patented" extrusion system to recover ELTs
Rubber granule extrusion from end-of-life-tyres, blended with thermoplastics.
Patent Pending n° 102017000090447.
Product width:

1250 mm

Output:

400 Kg/h

Energy Consumption:

0,28 Kw/Kg

Reciper:

80% Crushed Tyres (PFU) – 20% Thermoplastic Polymer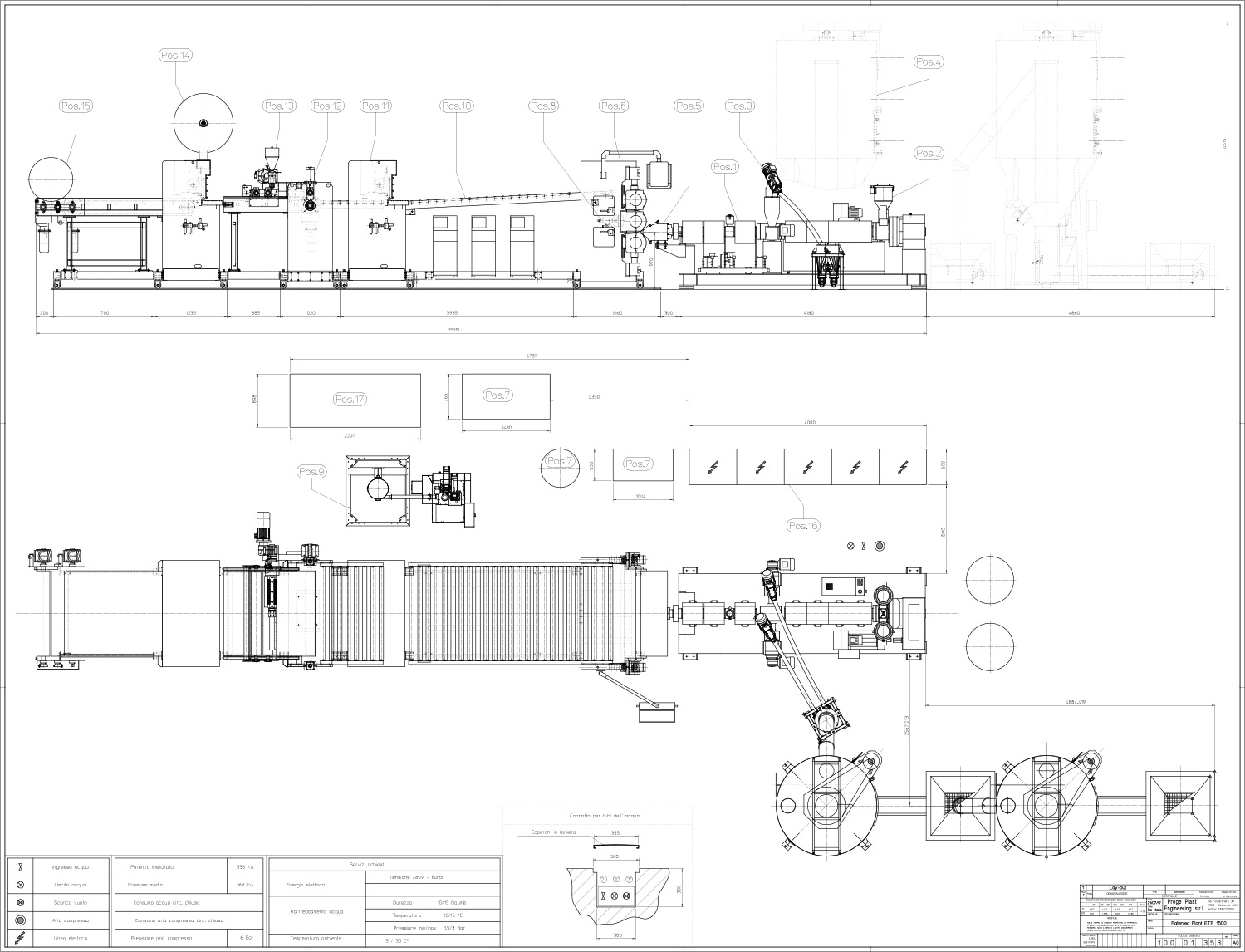 Want to learn more about how Proge Plast Engineering can help your business? Click below to get in touch.