Multy-purpose Laboratory System
Extrusion:
Two single-screw extruders, ø 30mm – L/D 30 with or without venting

Motor 4 Kw, RPM 0-100, output 10 Kg/h

Feeding materials: PP, PE, PS, ABS, PU, PET, PMMA, PC
Head:
3-layer type, 450 mm wide, thickness 0,25-2,5 mm
Calendering:
With 4 rolls, ø 200 x 450 mm

Mechanic closing up to 150 Kg/cm

The calibration is feasible between: 1st-2nd roll; 2nd-3rd roll; 3rd-4th roll

Transmission by motoreducer Kw 1,5 driven by inverter

Indipendent thermoregulation of each roll by means of 4 water-pressurized units
Take-off unit:
With 2 steel and rubbered rolls, ø 160 x 450 mm

Motoreducer Kw 0,37 driven by inverter
Winder:
With constant tensioning and pneumatic expander, ø 75 x 500 mm

For bobbins having max ø 400 mm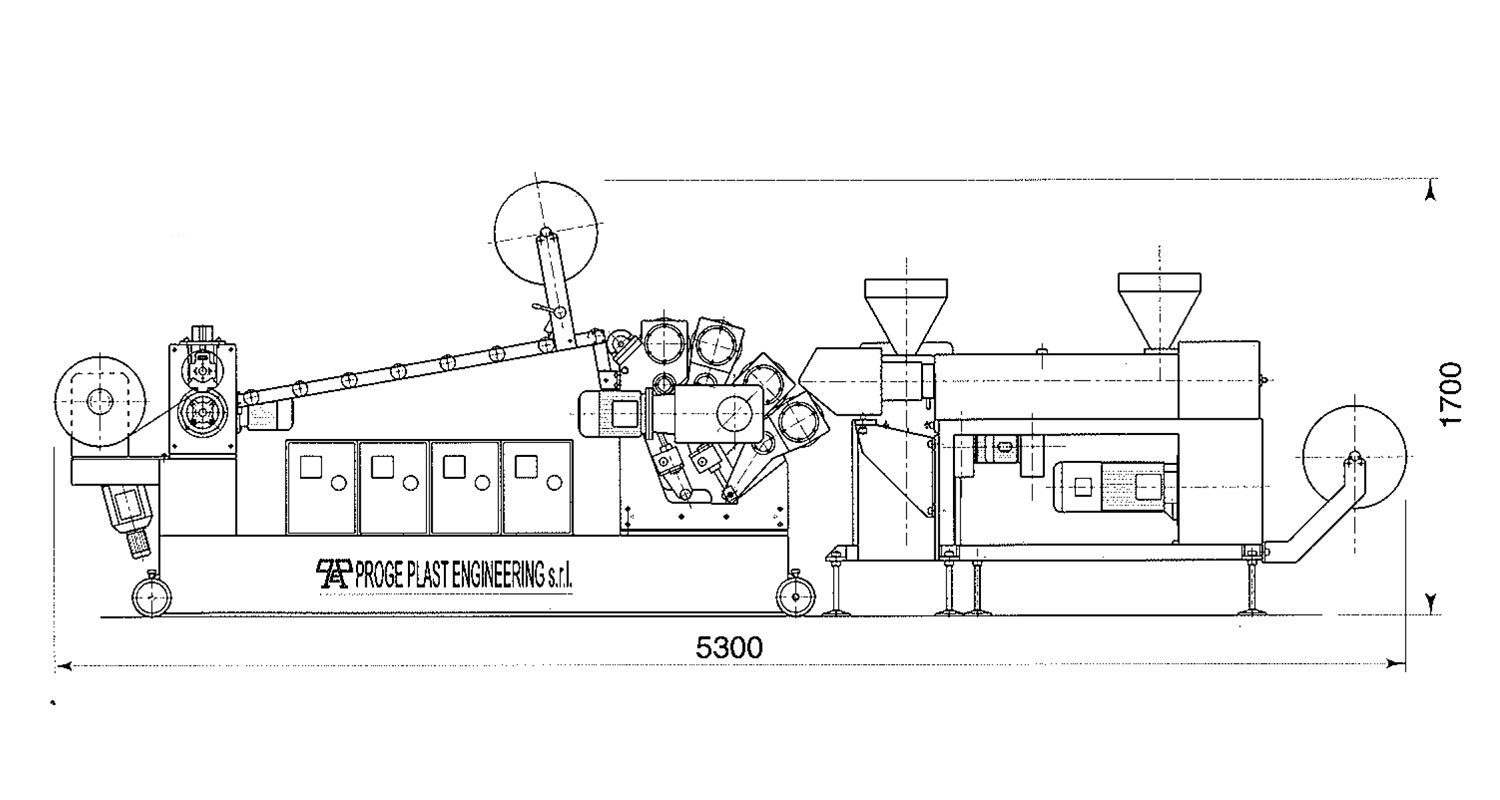 Version 1.
2/3 layers coextrusion, thickness from 0,1 up to 2,5 mm, with smooth or embossed surface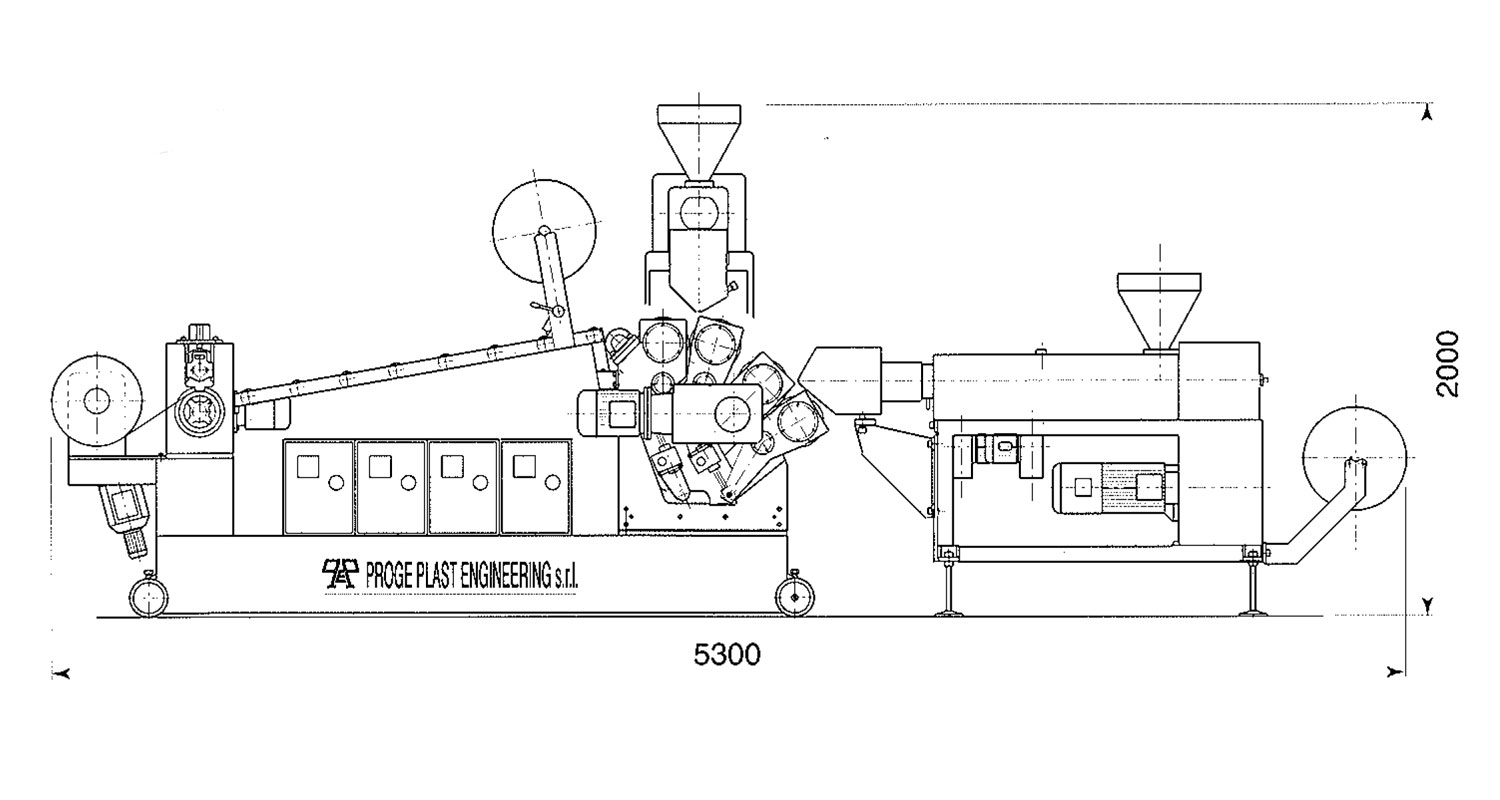 Version 2.
2 layers coextrusion (coating) with the option of adding some reinforcements between the 2 layers. One side extruder and 1 head 450 mm, thickness from 0,2 up to 2 mm, are located between the 3rd and the 4th roll of calendar
Want to learn more about how Proge Plast Engineering can help your business? Click below to get in touch.